The Freedom Trio
Chris Potter – sax
Gilad Hekselman – g
Ferenc Németh ­– dr
at the Budapest Jazz Club
August 13th, 2019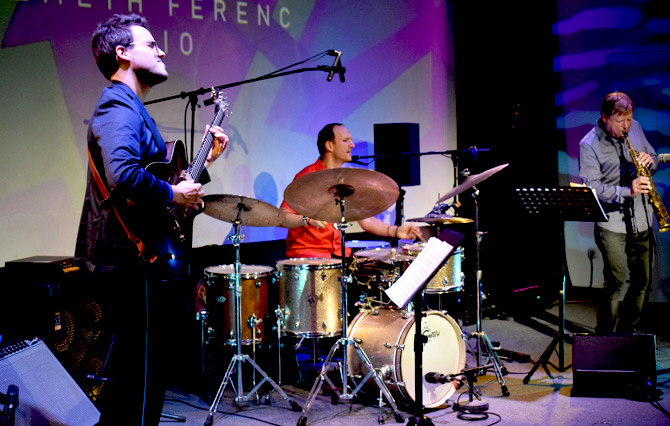 Tuesday night I had the supreme good fortune to catch American sax player Chris Potter, Israeli New-York-based guitarist Gilad Hekselman, and Hungarian drummer/vocalist Ferenc Németh together in a special one-off trio performance at the Budapest Jazz Club.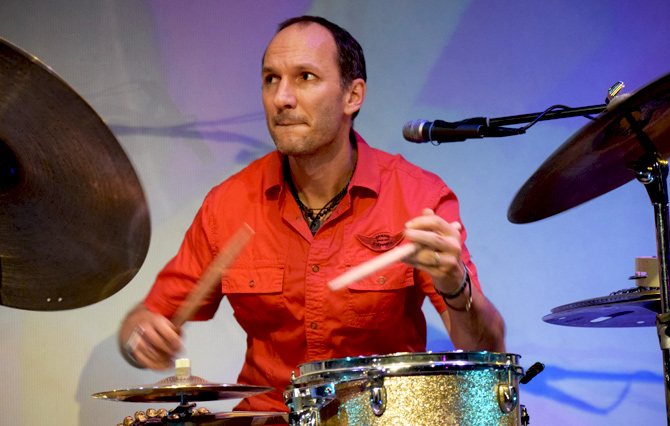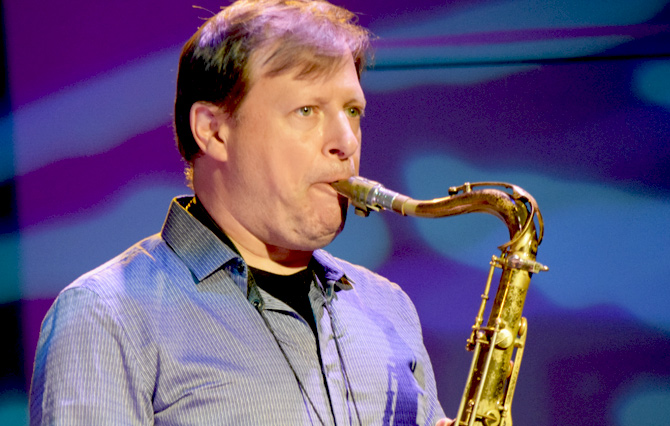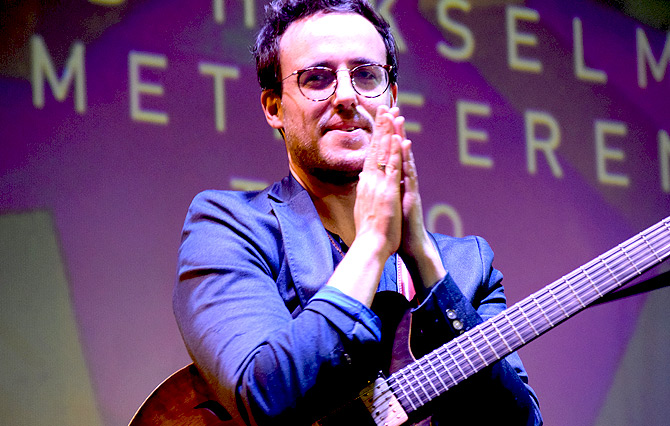 I felt as if I was in a sacred space all the way through their collectively virtuosic performance—immersed in such cleverly inventive rhythms and cadences and such satisfyingly coherent narrative phrasing, delivered with such abundant joy and unbridled goodwill! Hints of all the jazz greats came out of Chris Potter's alt and soprano saxophone, blended into his own gleefully experimental voice, which nevertheless evinced steely control; I can honestly say that Ferenc Németh produced the most enchantingly mesmerizing drum solo I've ever heard in my life; and the resonant purr of Gilad Hekselman's facile guitar-playing was pure magic.

Despite my concerns about catching public transport home at that late hour, I stayed right through to the encore, which I'm glad I did, as it involved a fun improv session in which the ever-grinning Ferenc hummed out four simple phrases in his weird but catchy synthesizer-modulated voice and invited the audience to hum them back one by one, after which the three performers spun them into a delightful Good-night lullaby.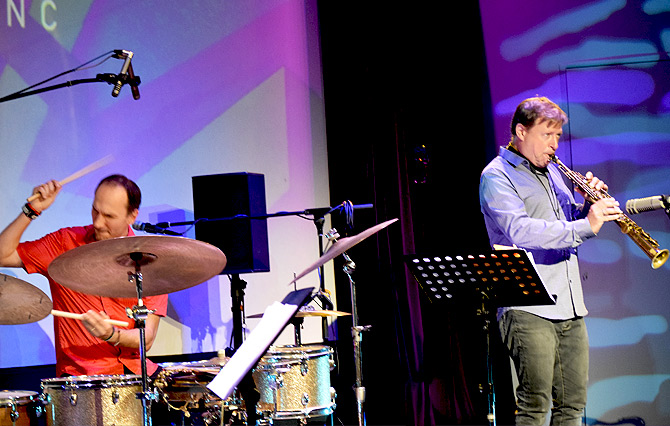 Photo & video: Irk Réka